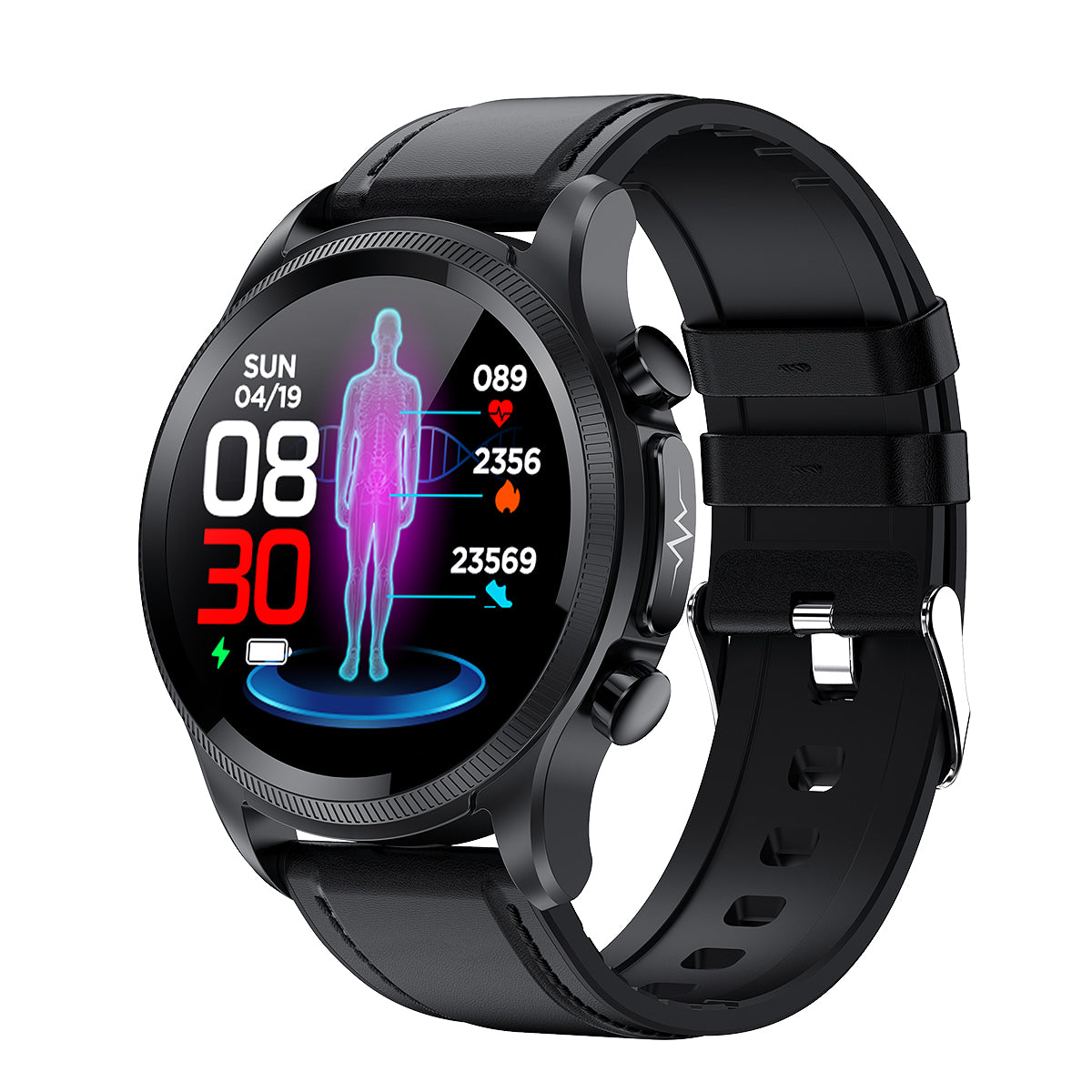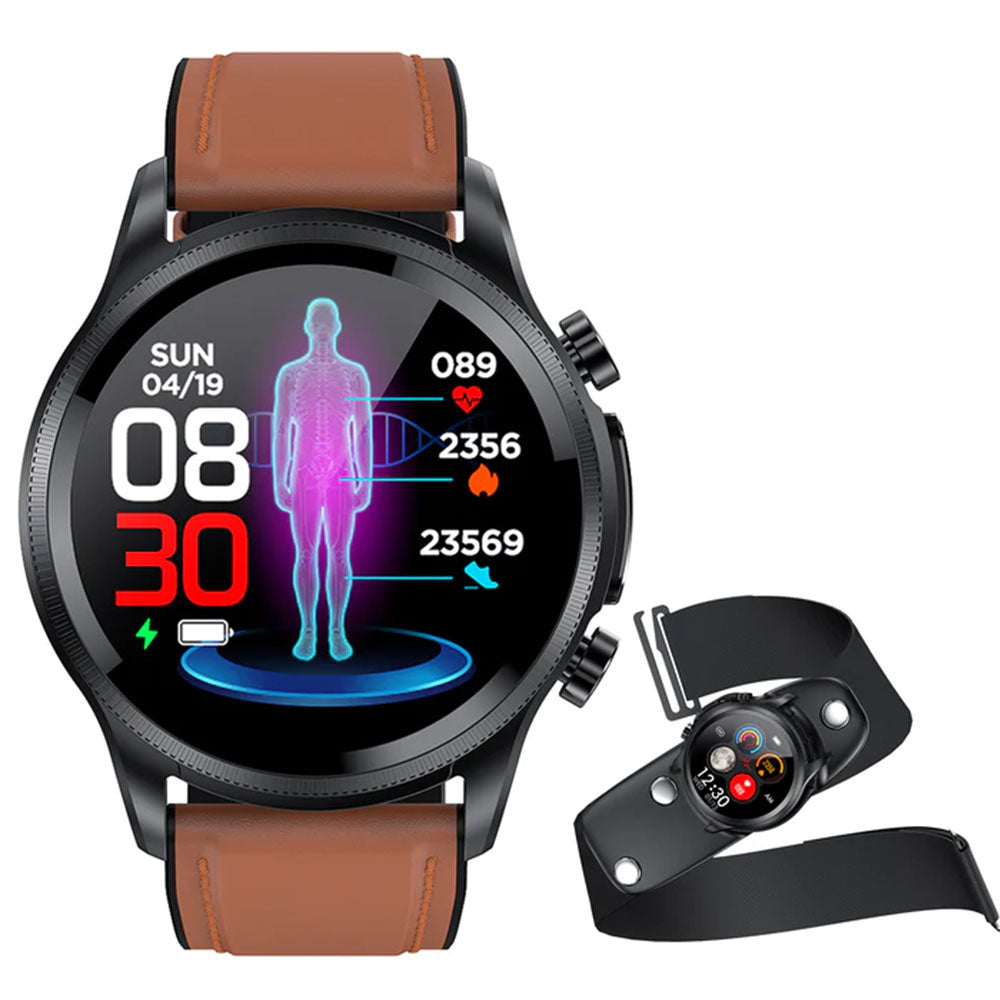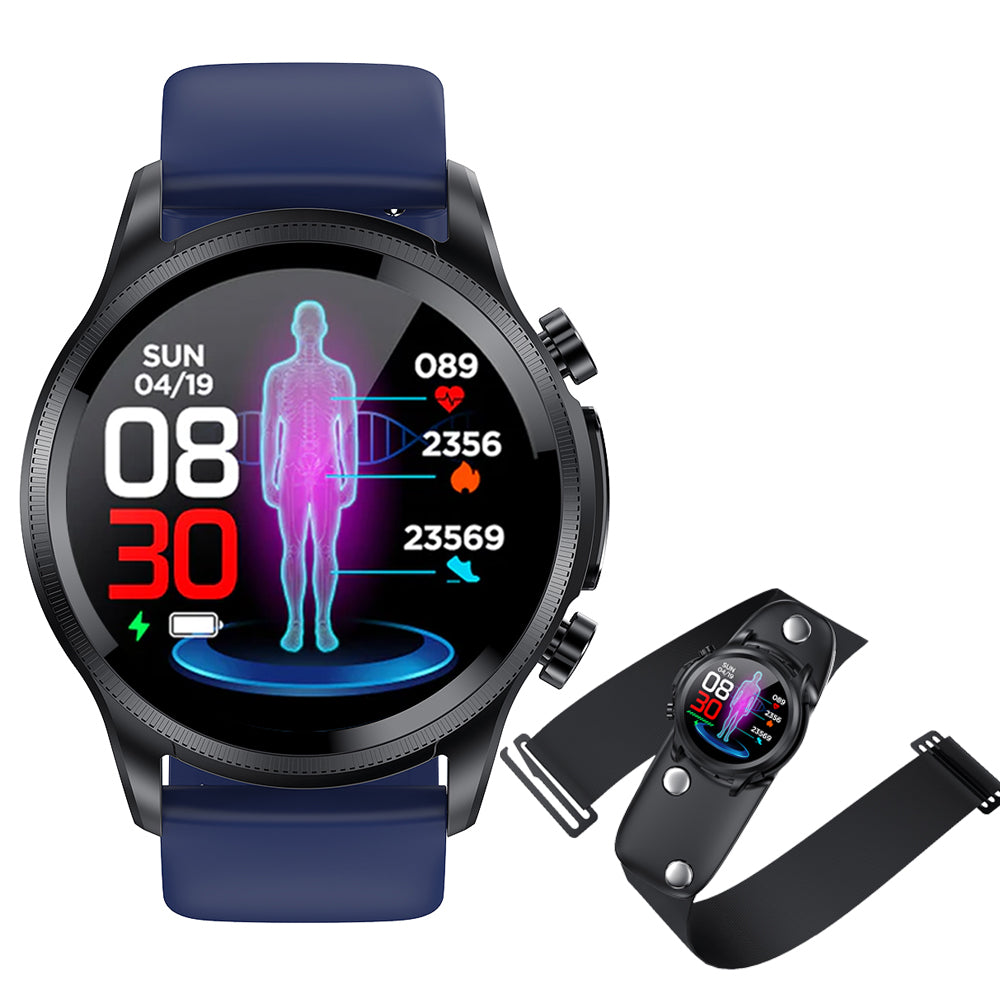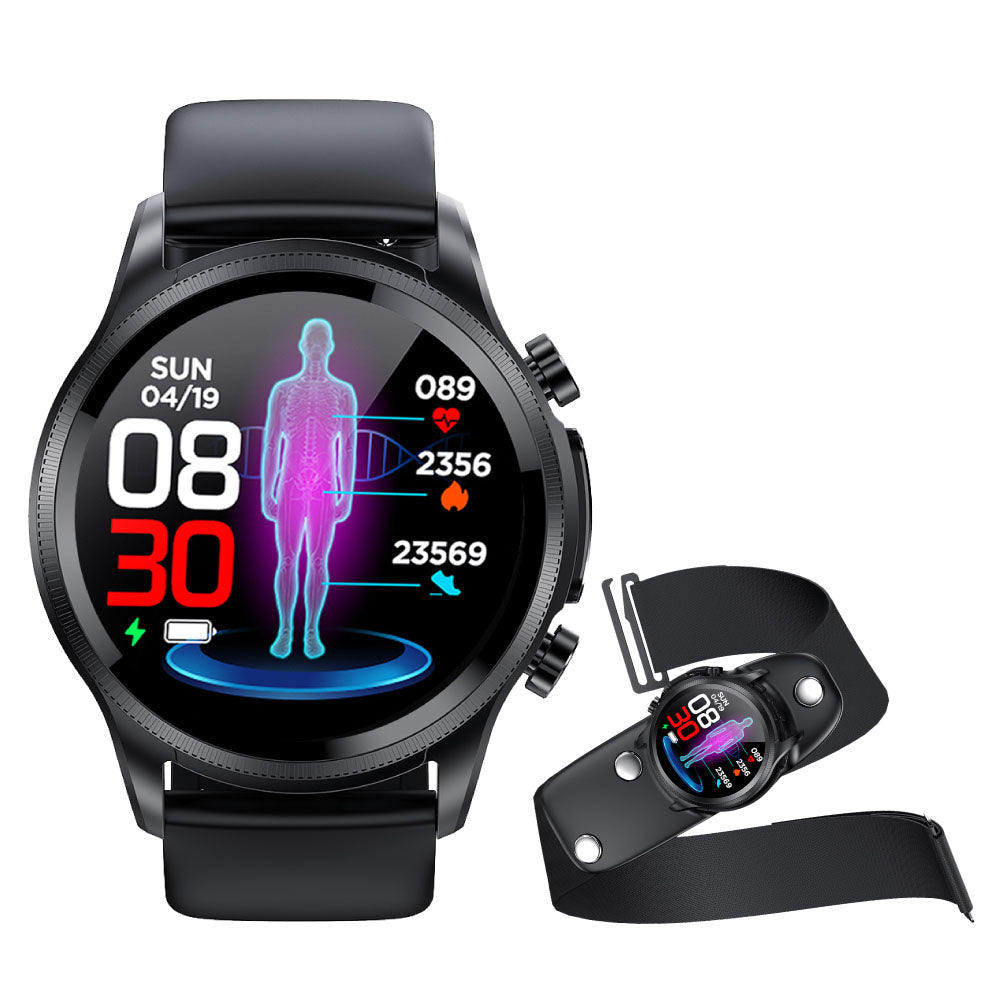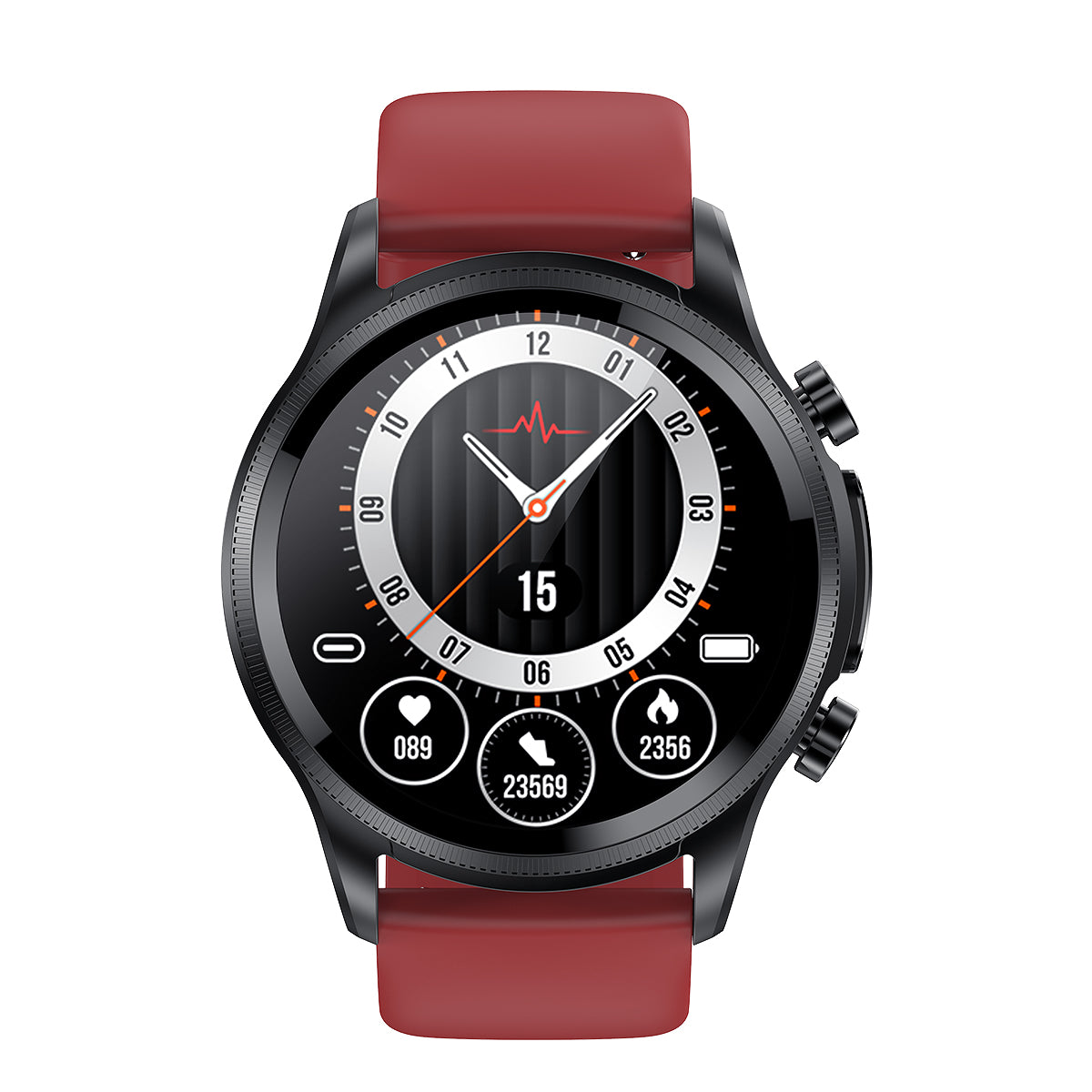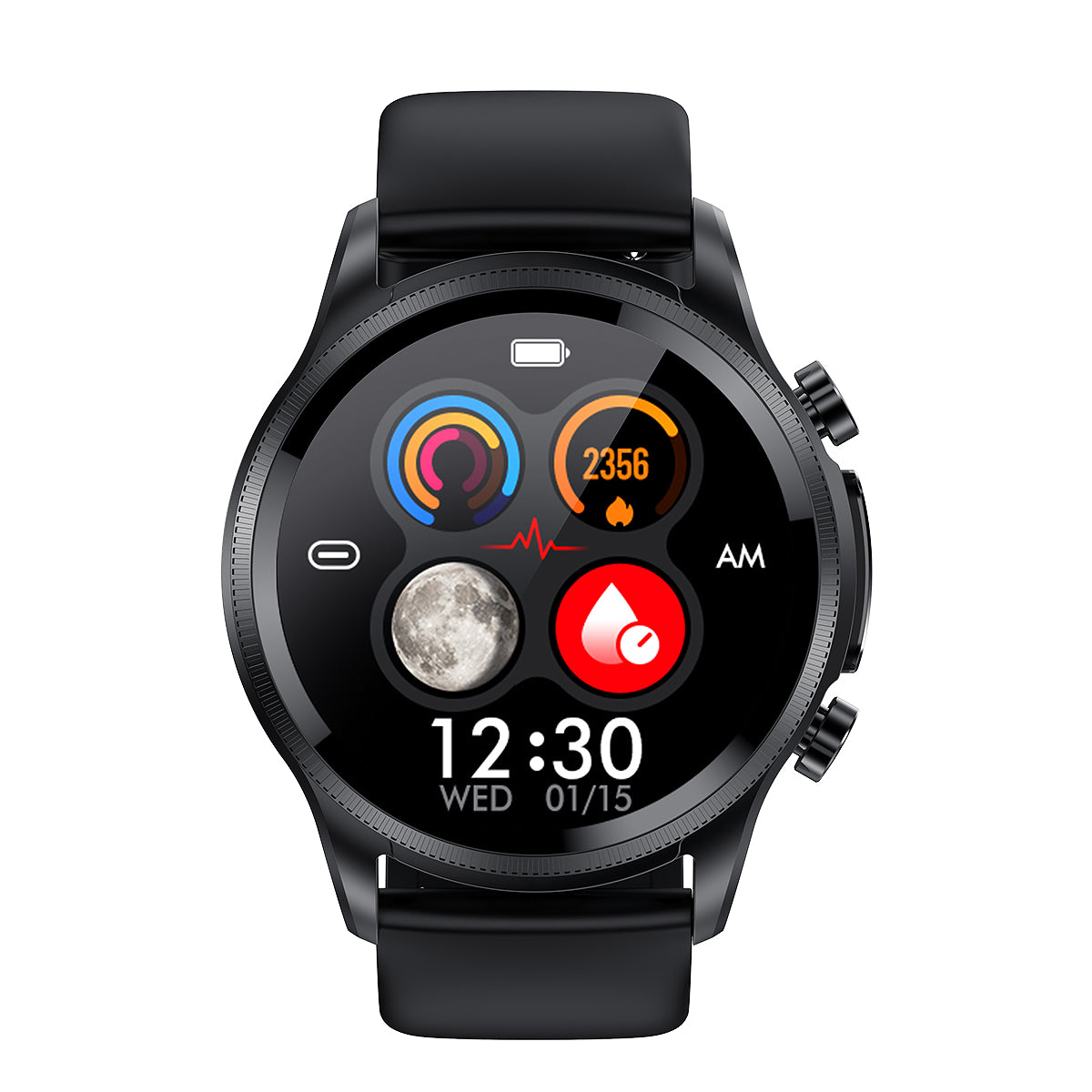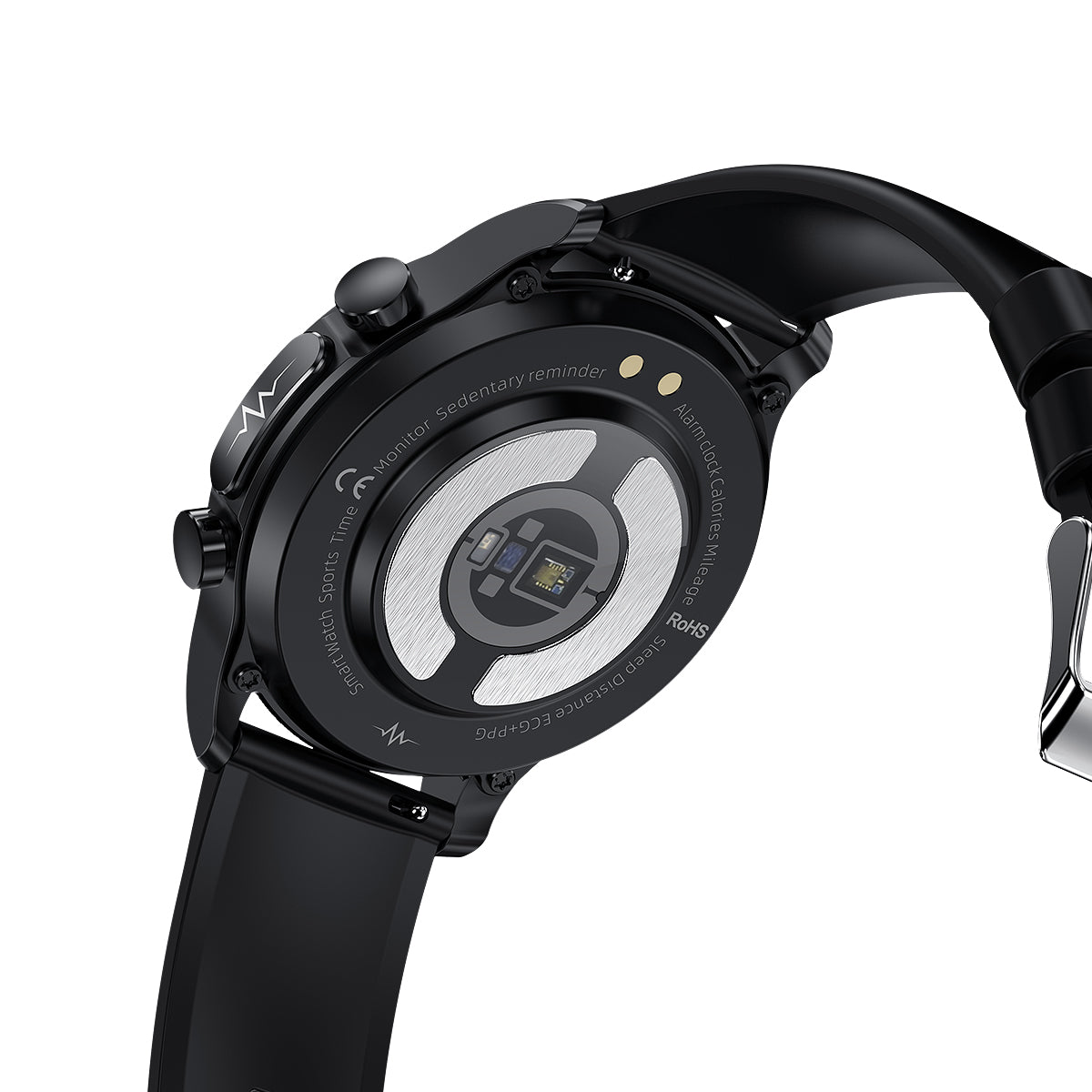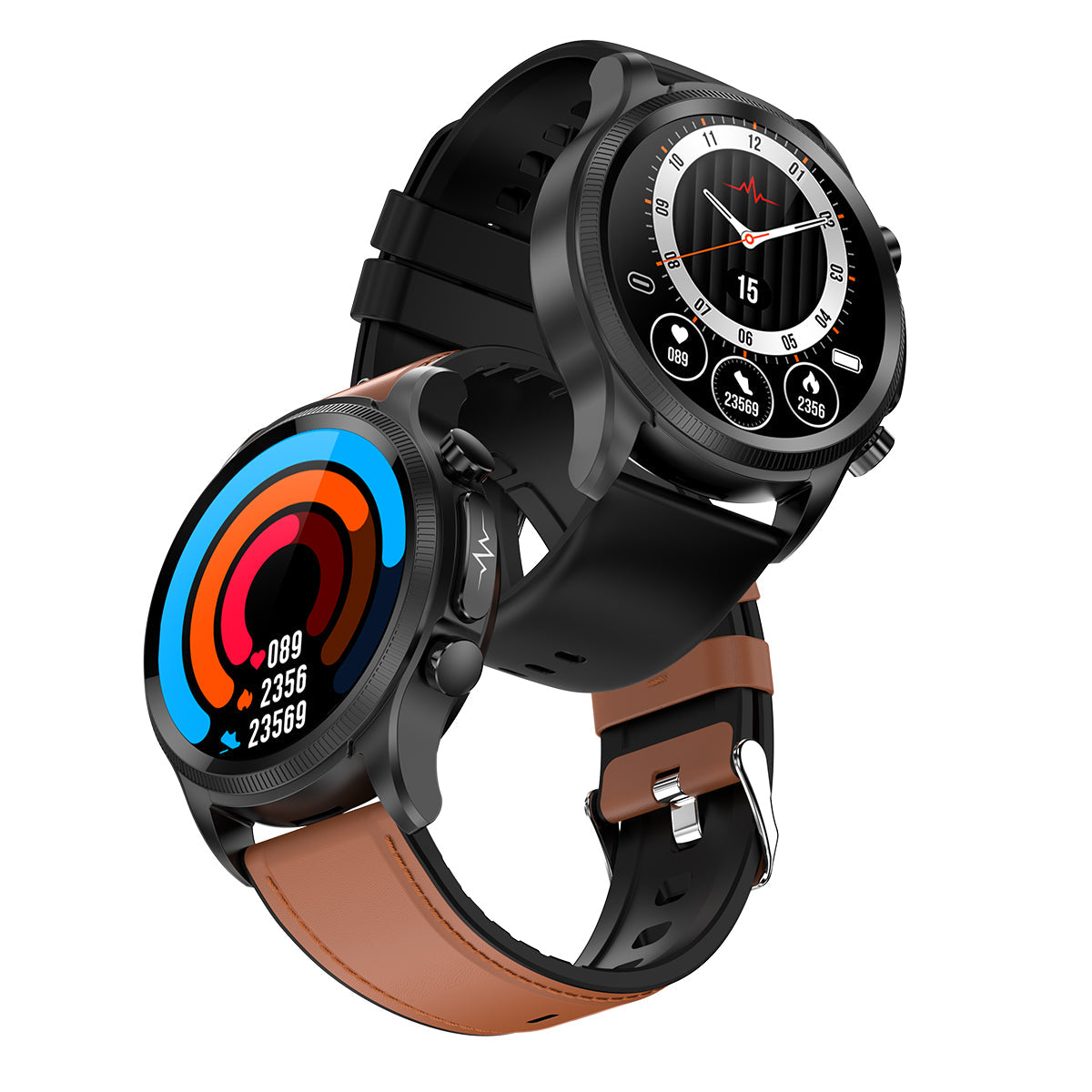 Smart Watch for Android and ios, VKE400 Fitness Tracker Health Tracker for Women Men
One-button measurement Easy operation for the elderly
Innovative Electrode Type Electrocardiogram Testing
Based on intelligent pulse wave technology and medical hardware standards, through the ECG measurement principle, collecting heart bioelectric signal, the 30s can view ECG data.
ECG Data Graphing




Screening for 32 ECG diseases
Real-time tracking of your health status through built-in sensors with 32 kinds of ECG diseases. Screening, AI ECG that can be read and understood, support ECG playback. Health report, providing intuitive and accurate ECG diagnosis report Intuitive to see diseases and potential risks so that you can understand your health anytime, anywhere
Lorenz Scattergram Analysis Report HRV Heart Health Index Analysis
HRV Heart Health Index analysis and Lorentz scatter plot are available in the mobile app analysis reports to visualize the pattern of heartbeats and visualization of heart rate irregularities
Heart Rate Monitoring Heart Health Management
Adopt a high-performance heart rate sensor, and automatically fuse ECG+PPG technology every half hour. Collects heart rate data once every half hour, intelligently identifies abnormal heart rate and other situations Provides you with personalized guidance. 

 Blood pressure monitoring
24-hour blood pressure health monitoring, recording the process of blood pressure changes, understanding blood pressure status, synchronizing APP, feedback with more detailed data, and always paying attention to health.
 Oxygen saturation test
Equipped with the new upgraded red light and infrared light sensor to measure blood oxygen saturation. When you are doing long hours of brain work, you can measure the blood oxygen value at the first time Further grasp the state of the body, the health firmly in their own hands
Sleep Monitoring
Hypoxic wakeup is automatically monitored in real-time from 0-7 pm for blood oxygen and HRV by continuous night heart rate oximetry monitoring, respiratory rate, hypoxia time, cardiac load
Sleep respiratory rate change, heart load analysis, and other indicators monitoring. Sleep apnea syndrome; low blood oxygen vibration alarm Wake up patients; suitable for respiratory disease, apnea patients, snoring patients
Four types of wear Monitor to your heart's content
This product has four wearing modes: handheld, heart rate band, bracelet monitoring, and chest patch monitoring. All-round, more accurate
Exquisite craftsmanship
Borderless design concept, 1.39 inches under 3D glass cover HD touch screen with a natural transition to the carefully polished watch body brings better design sense and
wider field of view.
New Upgrade Excellence GR5515 chip
The new generation GR5515, with more powerful computing power and floating point technology, can solve complex algorithms, with faster-running speed resulting in a higher accuracy rate.
30-day long standby, Solve power anxiety
280mAH large battery, low-power Al algorithm, say goodbye to power anxiety. Using more convenient magnetic charging is safe and stable, more convenient to carry.
Scientific exercise guidance
Depending on the exercise mode you choose, whether the exercise interface is displayed or running. Cycling or playing football, you can turn on the matching sports mode. Always know your exercise situation and adjust your exercise mode.
IP68 deep waterproof
You can wear the watch for daily activities, wash your hands, and face,and shower waterproof and fearless
Message receiving reminder
Answer a call or view a message with one click in any scenario. It won't make you miss out on important information.

Customize the dial and be yourself

A large number of dials are constantly/updated online, and support custom dial settings.
Customize your watch to give you more options

Please note:
1. The product is not a medical device. Message content is for reference only, and should not be used for clinical diagnosis.
2. Not applicable to users under age 18, or those diagnosed with other types of arrhythmia. Please read the instructions thoroughly.
3. This app is not a medical device. Data obtained during the use of this app is for reference only, and should not be used for medical research, diagnostic, or treatment purposes. Please read the Instructions thoroughly.
4. This product can be worn during shallow water activities, such as swimming in pools and shallow waters along the coast, but not for long periods of time in the water. It should not work in hot showers, hot springs, or saunas (steam rooms), nor during platform dives, high-pressure rinsing, or other activities that involve high water pressure, high temperatures, high levels of humidity, or fast-flowing water. It is not suitable for scuba dives, or technical dives. Rinse off the watch with fresh water after using it in ocean water. Leather and metal straps are not designed to withstand swimming or sweat. It is recommended that you wear other types of straps, in such scenarios. Water resistance is not permanent, and protection may decrease with daily wear and tear.